Ole Anthony of Trinity Foundation, 'nemesis of televangelists,' dies at 82
Ole Anthony of Trinity Foundation, 'nemesis of televangelists,' dies at 82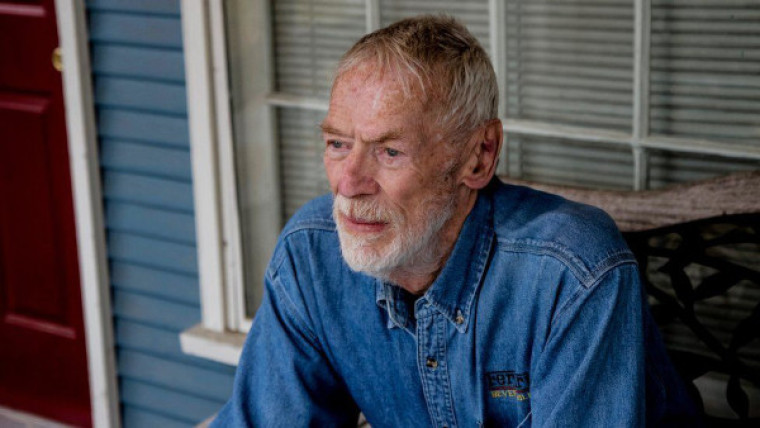 Ole Anthony, president of the Dallas, Texas-based televangelist accountability group Trinity Foundation, and a small congregation that modeled itself on first century Christianity in lifestyle and mission, died at the age of 82, the church announced.
Describing Anthony as a "longtime nemesis of televangelists" and "a thorn in the side of 'prosperity gospel' televangelists," his congregation, called Community on Columbia, said he died Friday, four years after being diagnosed with lung cancer.
In 1972, Anthony and other Christian leaders founded the Trinity Foundation, a watchdog group that monitors religious fraud around the world, and he led it through the 1990s and 2000s on investigations and lawsuits against televangelists, including Robert Tilton, Benny Hinn and Jan and Paul Crouch.
Anthony was also a founding member of a congregation that worked to help the Dallas homeless population in the 1990s and continues to help East Dallas families, according to The Dallas Morning News.
He was also actively involved with the Community on Columbia, a church congregation that split off from the Trinity Foundation in 2010, taking over the Bible study and ministries to the needy, leaving the foundation to continue investigations and monitoring religious broadcasting.
"Both entities remained on good terms, and as long as his health lasted, Anthony remained an active part of both organizations, the congregation recalled, adding that he adopted the saying of Martin Luther, "CRUX sola est nostra theologia," meaning "The cross alone is our theology."
In 2016, when Donald Trump was the Republican presidential front-runner, Anthony remarked that Trump was popular among prosperity preachers due to the worldly values he represented.
"The love of the world, of power, of recognition and credibility from the world. That appears to fit perfectly with the prosperity gospel," Anthony told The Christian Post at the time. "The scriptures are clear — if any man love the world, the love of the Father is not in him. The word 'love' is from the verb form agapeo, which simply means 'giving importance to.'"
Anthony's comments came in response to Mike Murdock, the televangelist leader of The Wisdom Center, who endorsed Trump's presidential campaign at the time. .
In 2007, Anthony's foundation assisted the Senate Finance Committee in its national investigation of televangelist abuses, looking into financial statements and records of Paula White, Joyce Meyer, Creflo Dollar, Eddie Long, Kenneth Copeland and Benny Hinn. Allegations involved governing boards that weren't independent and allowed generous salaries and housing allowances and amenities such as private jets and Rolls-Royces.
"It's about time some sanity is brought to these religious nonprofits," Anthony said at the time, according to The Tampa Tribune. "Some are committing outright fraud, and it's getting worse, not better, as time goes on."
Anthony, who never married, was preceded in death by his sister, Sandra Anthony. He is survived by his nieces. He will be buried in St. Peter, Minnesota, and a memorial service has been scheduled for May 1 in Dallas, Texas.