Miss. gov. signs law to help end discrimination against babies with Down syndrome, assist parents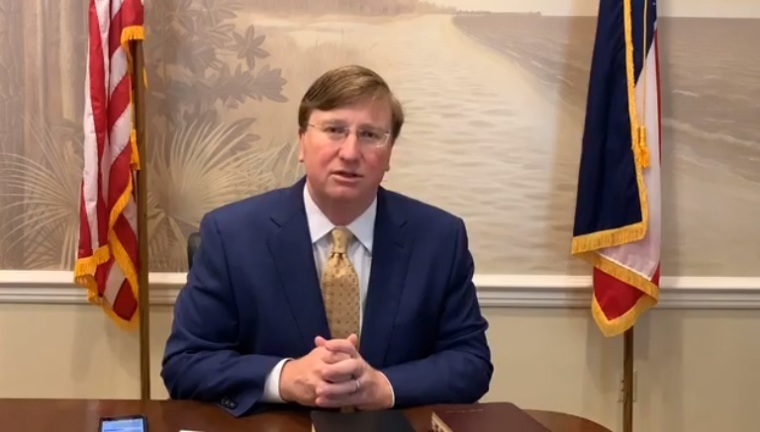 Pro-life groups are celebrating after Mississippi Gov. Tate Reeves signed into law a measure that will require doctors to "provide accurate and up-to-date educational information to parents of children newly diagnosed with Down syndrome."
The pro-life group Susan B. Anthony List is celebrating the governor's decision to sign the  Down Syndrome Information Act, also known as "Hudson's Law," Thursday. The law was named in honor of Hudson Hartman, a 3-year-old Mississippi resident who has Down syndrome. Hartman and his mother worked hard last summer to ensure the passage of the Life Equality Act, which banned abortions on the basis of race, sex, disability or genetic makeup.
"We thank Governor Reeves for signing Hudson's Law and for his strong pro-life leadership in Mississippi," said SBA List State Policy Director Sue Liebel. "This law goes hand in hand with the Life Equality Act and will serve as an important check to ensure that doctors are empowering parents of children who have Down syndrome."
"Parents deserve to know that 99% of people with Down Syndrome live happy and fulfilled lives. No child should be deprived of the right to be born, especially due to a disability — this is no less than modern-day eugenics," she added.
Hudson's Law mandates that "any facility, physician, healthcare provider, nurse midwife or genetic counselor who renders prenatal care, postnatal care, or genetic counseling, upon receipt of a positive test result from a test for Down syndrome, shall provide the expectant or new parent with information provided by" the state's Department of Health.
The information provided by the Department of Health must "include physical, developmental and psychosocial outcomes, life expectancy, clinical course, and intellectual and functional development and treatment options" as well as "the contact information regarding first-call programs and support services, including hotline specific to Down syndrome, resource centers or clearinghouses, national and local Down syndrome organizations, and other education and support programs."  
While the votes on pro-life laws generally tend to come down along party lines as a reflection of the political polarization that defines the state of American politics, Hudson's Law enjoyed unanimous support in the Mississippi Senate when it passed last month. It also received the support of all but four of the 122 members of the Mississippi House of Representatives, which approved the legislation earlier this week. The bill is slated to go into effect on July 1.
Hudson's Law is one of several pro-life laws enacted in Mississippi in recent years. In addition to the aforementioned Life Equality Act, the Magnolia State passed a law banning abortions after a baby's heartbeat can be detected, usually at around six weeks gestation. Mississippi's "heartbeat bill," like similar measures passed in other states, was quickly met with resistance from the courts.
The state had previously enacted a law that would ban abortion after 15 weeks gestation. The enactment of pro-life laws in Mississippi reflects the views of the residents of the state.
According to Pew Research Center, 59% of Mississippi residents believe abortion should be illegal in most or all cases, while just 36% believe it should be legal in most or all cases.
Reeves' signature of The Down Syndrome Information Act comes one week after he signed into law a measure that bans biological males from competing in women's sports. According to Reeves, the measure was necessary in light of President Joe Biden's executive order allowing trans-identified people to compete in sports and use private facilities that align with their gender identity as opposed to their biological sex.
The World Population Review reports that as of 2021, Mississippi is tied with Alabama for the most religious state in the U.S. The study determined the religiosity of each state by looking at residents' frequency of prayer and religious attendance, belief in God, and self-assessment of the importance of religion.