Breakaway Texas Diocese Wins Court Battle Over Church Property Claimed by Episcopal Church
Breakaway Texas Diocese Wins Court Battle Over Church Property Claimed by Episcopal Church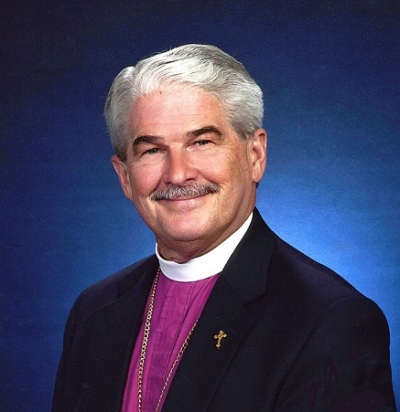 A judge has ruled that a diocese in Texas which broke away from The Episcopal Church over theological differences is the rightful owner of its church property.
Judge John Chupp of Tarrant County ruled Wednesday that All Saints Episcopal Church belongs to the breakaway Episcopal Diocese of Fort Worth rather than the national denomination.
Bishop Jack Leo Iker, head of the breakaway diocese, said in a statement that he and his diocese "thank God for this wonderful ruling."
"It means that in due course this great, historic parish will be restored to the biblical faith, orthodox teaching, and catholic religion of her founding members," said Bishop Iker.
In November 2008, most of the Fort Worth Diocese's clergy and lay representatives voted to leave The Episcopal Church over the liberal theological direction of the Mainline denomination.
The Iker-led diocese joined the Anglican Church in North America, a theologically conservative body that has become the ecclesiastical home of many Episcopalians who left the denomination in recent years.
A legal dispute erupted between the breakaway leadership and the national denomination, as well as those within the diocese who remain loyal to the denomination, over who rightfully owned the diocesan church properties.
In January 2011, Chupp ruled in favor of The Episcopal Church, ordering the diocese to "surrender all diocesan property as well as control of the diocese corporation" and "not to hold themselves out as leaders of the Diocese."
The ACNA diocesan leadership appealed to the Texas Supreme Court and in August 2013 the state's highest court decided that the case had to be reheard at the lower court level.
As the legal proceedings continued, the loyal members of the Episcopal Church also referred to themselves as the Episcopal Diocese of Fort Worth and were led by Bishop Rayford B. High Jr.
In March, Chupp issued a one-page order that granted the breakaway diocese's second motion for partial summary judgment regarding the properties.
The exception to the order was the property of All Saints Episcopal Church of Fort Worth, since they were the only incorporated parish within the diocese.
"As a matter of law, the defendants are entitled to title, control, and use of all of the property at issue in this case, and such other and further relief as allowed by law," read a statement given to The Christian Post by the breakaway diocese in March.
Regarding the recent inclusion of All Saints into the properties that Chupp has ruled belong to the ACNA diocesan leadership, Bishop High expressed disappointment over the decision.
"I believe our legal team did a very good job of presenting our case. I am disappointed in the decision but I know this will be appealed," said High in a statement.
"This decision will not deter us from continuing to do the good work of the Gospel in our diocese, with determination and a good, loving, embracing spirit that has been our mark of faith."